We love a good problem.
At yellobee studio, we tackle gnarly visual communication challenges with both skill and gusto. Graphic designers by trade, we prefer to think of ourselves as fierce, creative problem-solvers. We help you drive business results, rising to your every challenge with innovative, forward-thinking design solutions.
Boutique by design.
Candidly speaking, we are over-achievers at your service! We go out of our way to make our process enjoyable from start to finish. It's not just because we like our clients (we do), or because we want them to work with us for years (they do), or because we are driven to produce exceptional work (it is!). We find that the most inspired creativity — the most innovative and effective visual solution we can possibly create with you — happens when there's warmth, trust and communication between us. So, as a company we are high-touch, responsive and relentlessly deadline-driven. As designers, we are thoughtful listeners and visual storytellers who can change minds or tug at heartstrings.
Breadth and depth.
We work with businesses large and small, across an array of industries (logistics, environmental, healthcare, financial, CPG and more). Got data? Watch us geek out as we elegantly transform your complex technical and data-intensive information into innovative visuals or animations that engage even your toughest audience. In fact, our graphic design services are comprehensive: promotional and informational design work, including infographics, brand identities, catalogs, and packaging as well as websites, animation and digital graphics.
OUR SERVICES
Data visualization
Technical reports
Court graphics
Brand development
Event theming
Web design / Digital marketing
Interactive e-books
White papers
Sale sheets
Tradeshow display
Catalog design & layout
Copywriting
Photography support
Motion graphics & 2D animation
OUR SERVICES
Data visualization
Technical reports
Court graphics
Brand development
Event theming
Web design / social media
Motion graphics & animation
Interactive e-books
White papers
Sale sheets
Tradeshow display
Catalog design & layout
Copywriting
Photography support
Specialty gourmet & boutique
Chattahoochee Nature Center
Graphic Packaging International
Hartsfield-Jackson International Airport
New England Forestry Foundation
Timberland Investment Resources
Our Clients
Axiall Corporation
Chattahoochee Nature Center
City of Atlanta
Coca Cola Company
Cox Communications
Descartes Inc.
Georgia-Pacific
Golder Associates
Graphic Packaging International
Hartsfield-Jackson International Airport
Heinz
Kabobs
Koch Industries
Leadership Sandy Springs
MARTA
New England Forestry Foundation
NewFields
PruittHealth
Rubicon
Timberland Investment Resources
UPS
W Hotels Worldwide
For the past several years, I have worked closely with Alison Scheel and the staff of Yellobee Studio. During that time, I have helped to print brochures, pocket folder and catalogs for several of her clients.

Three of those projects have been recognized for both their design and print quality, and have won either "Award of Excellence" or "Best of Category" certificates from the Georgia Chapter of the Printing Industry of America (PIAG).

Account Executive, Williams Printing, and RR Donnelley Company

I was referred to Yellobee Studio 15 years ago. We began with a small mandate which has grown over the last ten years. During this time, Yellobee has created the entire branding materials for our firm.

Alison and her team have been responsible for developing (and when required, managing the printing process) for our corporate identity package, pocket folders, marketing brochure, inserts, quarterly report templates, PowerPoint templates, etc. Under Alison's direction, the ability of the firm to deliver creative collateral and promotional material in an effective and timely manner has been exceptional.

Managing Director, Timberland Investment Resources

Alison Scheel and her staff at yellobee are outstanding individuals and consummate professionals.

They provide exceptionally high quality products that continue to exceed our expectations. I recommend their services without reservation.

MPH, DABT, President, New Fields

We relied on Yellobee to provide a creative, cost effective solution and they delivered. It's a real pleasure to work with people who are so committed to client satisfaction.

President, ACG Professionals, Inc.

Yellobee did a great job creating a logo and website that communicate effectively and reflect the spirit of our business. Their creative energy and insight have supported our growth since 1998.

President, Setili, LLC

AUI Fine Foods started working with yellobee in 2011. In just a few years, they have produced a large amount of truly creative and high-quality marketing materials for us.

Naturally, when it came time for us to produce our comprehensive product catalog (traditionally updated and printed every two years) we chose to partner with yellobee! Alison Scheel and her team approached the project with tact, creativity, and professionalism. Their hard work resulted in the best comprehensive catalog our company has ever seen! In this catalog, Yellobee found a way to make each product and image shine.

Marketing Communications, AUI Fine Foods

The design team at Yellobee created our award winning logo and then carried the design into our packaging, marketing materials and labels.

Yellobee Studio brings a refreshing attitude to their projects and it stems from the fact that the team truly enjoys what they do. This is evident in the extraordinary eye for detail that comes through in all they do. As a business owner, I am very fortunate to work with a studio that keeps my best interests at heart and communicates so well with us.

Owner, Via Elisa
AWARDS
2018

Hermes Creative Awards
Calendar Design (Platinum)

2017

Hermes Creative Awards
Catalog Design (Platinum)

2015

Marcom Awards
Catalog Design (Platinum)
Hermes Creative Awards
Infographics (Gold)
2014

MarCom Awards
Employee Publication/Internal Magazine (Platinum)
Hermes Creative Awards
Catalog Design (Platinum)
Hermes Creative Awards
Infographics (Gold)
2013

Hermes Creative Awards
Infographics (Gold)

2009

Creativity 39
Award of Distinction

2008

Creativity 37
Award of Distinction

2007

American Design Awards
PIAG, Award of Excellence
Brochure Design
2006

PIAG, Award of Excellence
Brochure Design

2005

Creativity 35
Award of Distinction, Brand Identity
Logo Lounge, Volume III

2003

Graphic Design: USA
Award of Excellence

2002

Graphis Design Annual
Logo Design
MEMBERSHIPS
Women's Business Enterprise National Council (WBENC)
American Institute of Graphic Arts (AIGA)
Project Management Institute (PMI)
Green Chamber of the South
Leadership Sandy Springs — Board of Directors
Sandy Springs Chamber of Commerce
Our Creative Gifts

2020 – Customized Card Deck


2019 – yellobee 20th Anniversary Travel Mug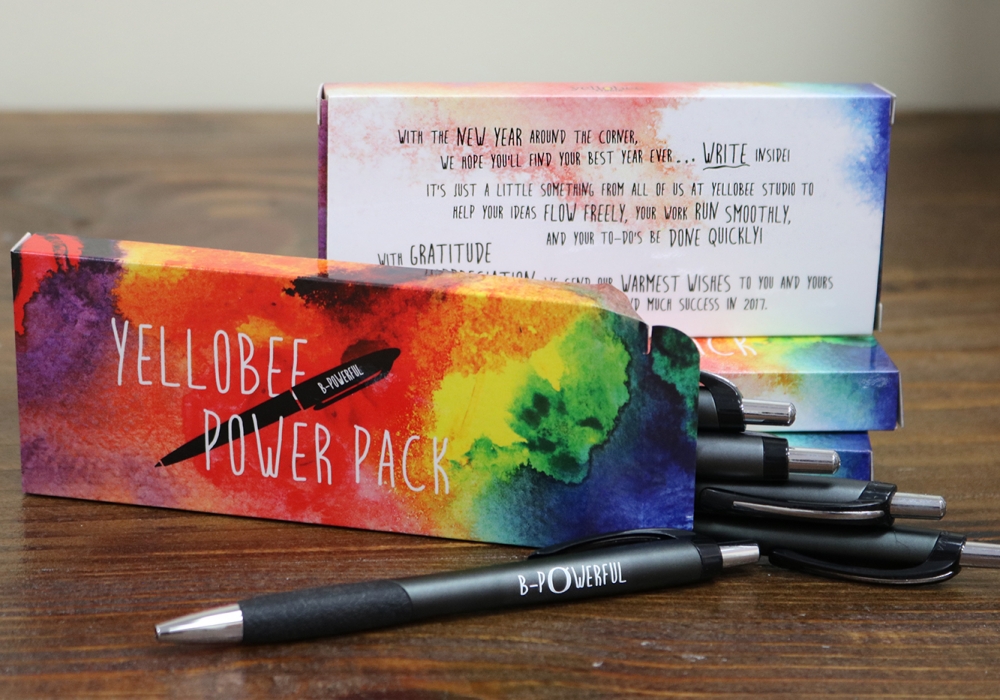 2016 – Writing Power Pack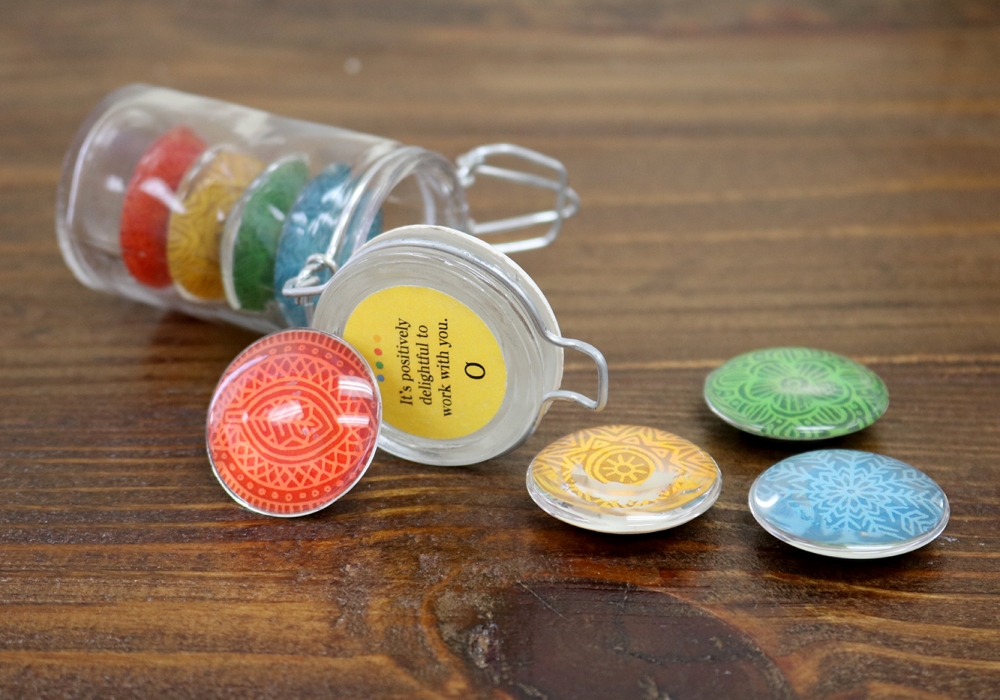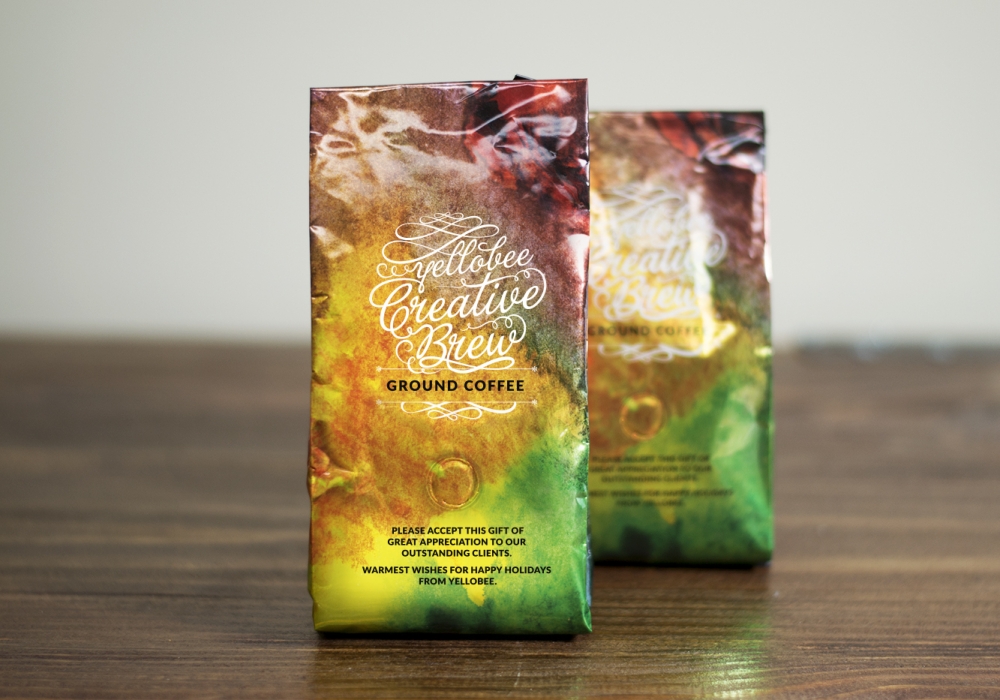 2014 – yellobee Creative Brew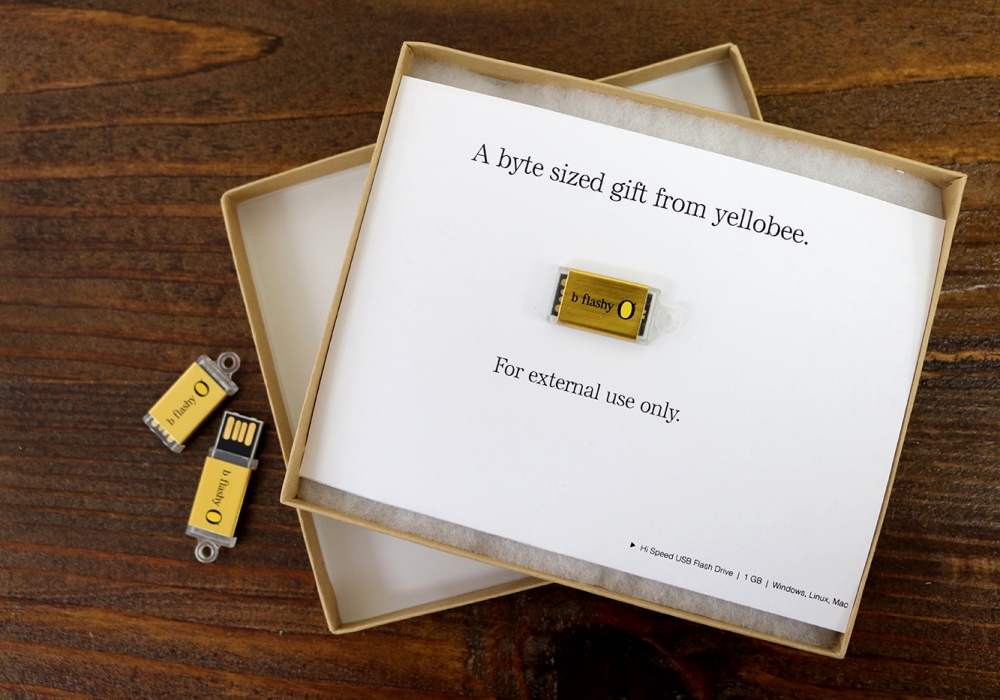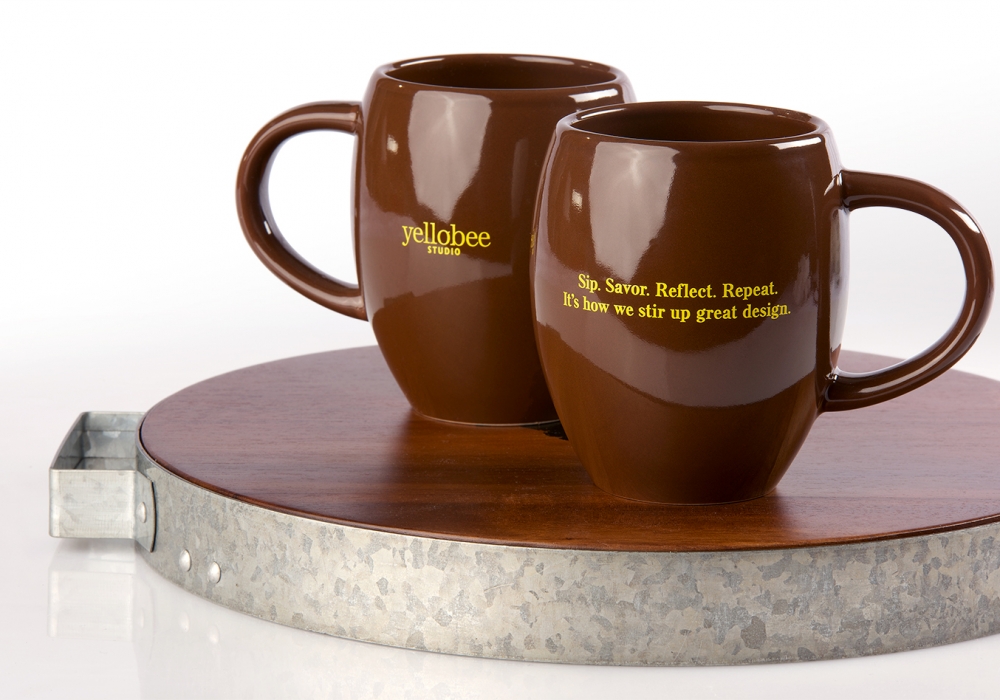 2009 – Sip. Savor. Reflect.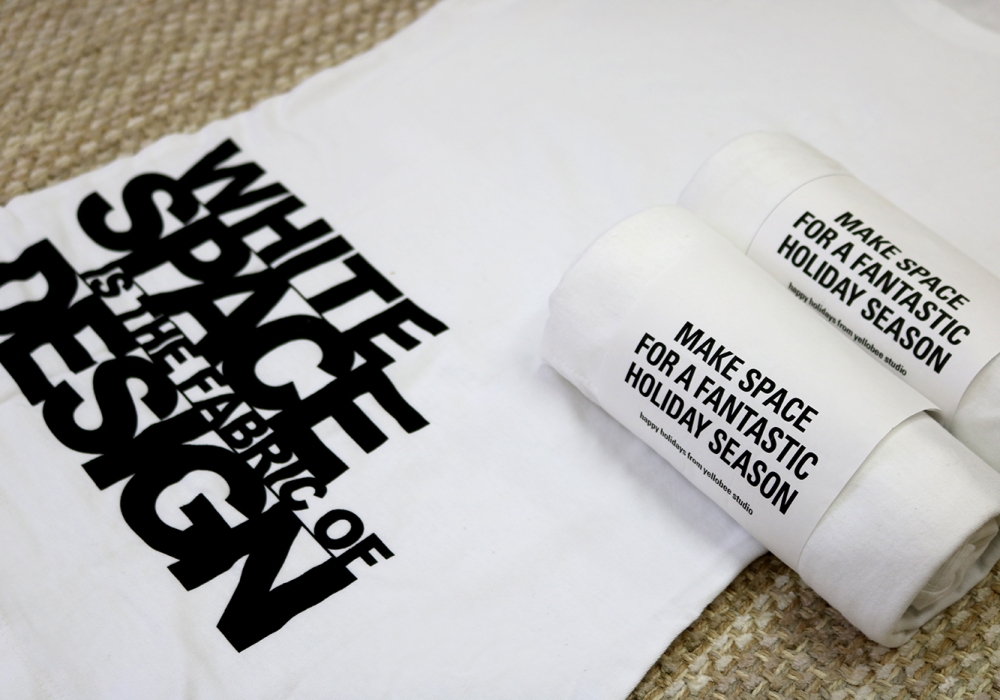 2009 – White Space T-Shirts